Pianist Lynn Yew Evers
is getting to the top…
– RJ Lannan
Elysian is: thirteen tracks of contemporary piano music infused with a subtext of faith and … an anthem for those that take that first step and go on even when they stumble or when others cause them to fall behind. Just listen to Elysian. You can hear the sound of faith within Lynn Yew Evers' notes. – RJ Lannan, ZMR
Lynn Yew Evers is a multitalented concert pianist, teacher, songwriter and composer, whose passion and determination lead her on an extraordinary journey of love and self-discovery. Coming to the United States from Malaysia in 2009 to further develop her musical career, Lynn left her ancestral home the vibrant, historical city of Ipoh, Malaysia, one of the country's largest Chinese enclaves. Once a rich colonial mining outpost in the British Empire, Lynn's Ipoh was both a large, bustling, multicultural city and a tropical paradise, its Buddhist temples and colonial architecture instilling in young Lynn a deep appreciation of the diverse cultures of her homeland. But it was her deep connection to nature that nurtured her inspiration and intention to pursue music as a career.
Since coming to the US, Lynn has released three albums, including two albums produced by famed New Age guitarist and Grammy® winner, Will Ackerman, has described her music as "…like a walk through the most beautiful garden you've ever imagined; her compositions imbued with profound emotion and grace. And
Popular reviewer for the Zone Music Reporter, R J Lannan sees in Lynn, "a pianist getting to the top."
Join Lynn on her musical journey.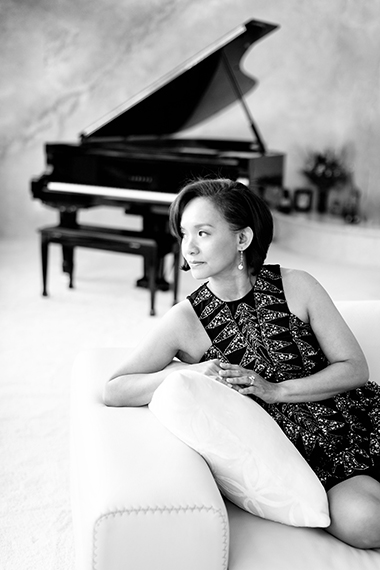 "With only one practice Lynn accompanied each singer flawlessly,even though the music was very challenging. Her ability to step in a very short notice and play complex music,in sync with individual performers,was amazing ."

"You are now one of my favorite contemporary pianist/composers.Your tone is beautiful,your harmonic progression are interesting,and you melodies are beautiful".
 Albums Available for Purchase & Download